COST Training School
---
COST Action FA1105 - Biogreenhouse
Towards a sustainable and productive EU organic greenhouse horticulture

An International Training School Biological Management of Arthropod Pests in Greenhouse Crops:
Principles and their Application
7-11 October 2015 at the R.H. Smith Faculty of Agriculture, Food and Environment
Rationale
Israeli agriculture in general and the application of biological control in particular, are known for their advanced and innovative technologies. The training school will take full advantage of the Israeli know-how. The course is designed to provide the trainees a comprehensive understanding necessary for implementing biological pest management in organic greenhouse cropping systems.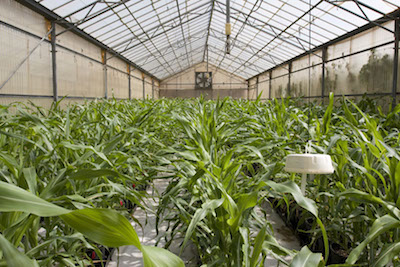 Participants, coming from different European Community countries and beyond, will gain both academic and practical exposure to the topic, and thus gain familiarity of the most advanced approaches to biological pest control in greenhouse horticulture.
The course will
(a) be taught by experts in various aspects of greenhouse cropping systems and biological pest management;
(b) offer hands-on experience with pests and their natural enemies through laboratory practices; and
(c) provide exposure to biological pest management in greenhouse operations through a day-long field excursion to commercial farms.
Lecturers from Israel and abroad will integrate basic and practical know-how needed for innovative
and wide application of biological control in greenhouses and other cropping systems.
Finally, the Training School will be held in conjunction with the meeting of the International Organization for Biological Control (IOBC/WPRS) Working Group on "Integrated Control in Protected Crops, Mediterranean Climate", scheduled for 11-15 October 2015 at the same venue. Therefore, trainees will have a unique opportunity to attend this international scientific meeting and thus further their knowledge, learn of new developments in the field, and make contacts with researchers and practitioners of biological and integrated control in protected cropping systems.
Announcement and registration PDF Link to Cost: http://www.cost.eu/about_cost